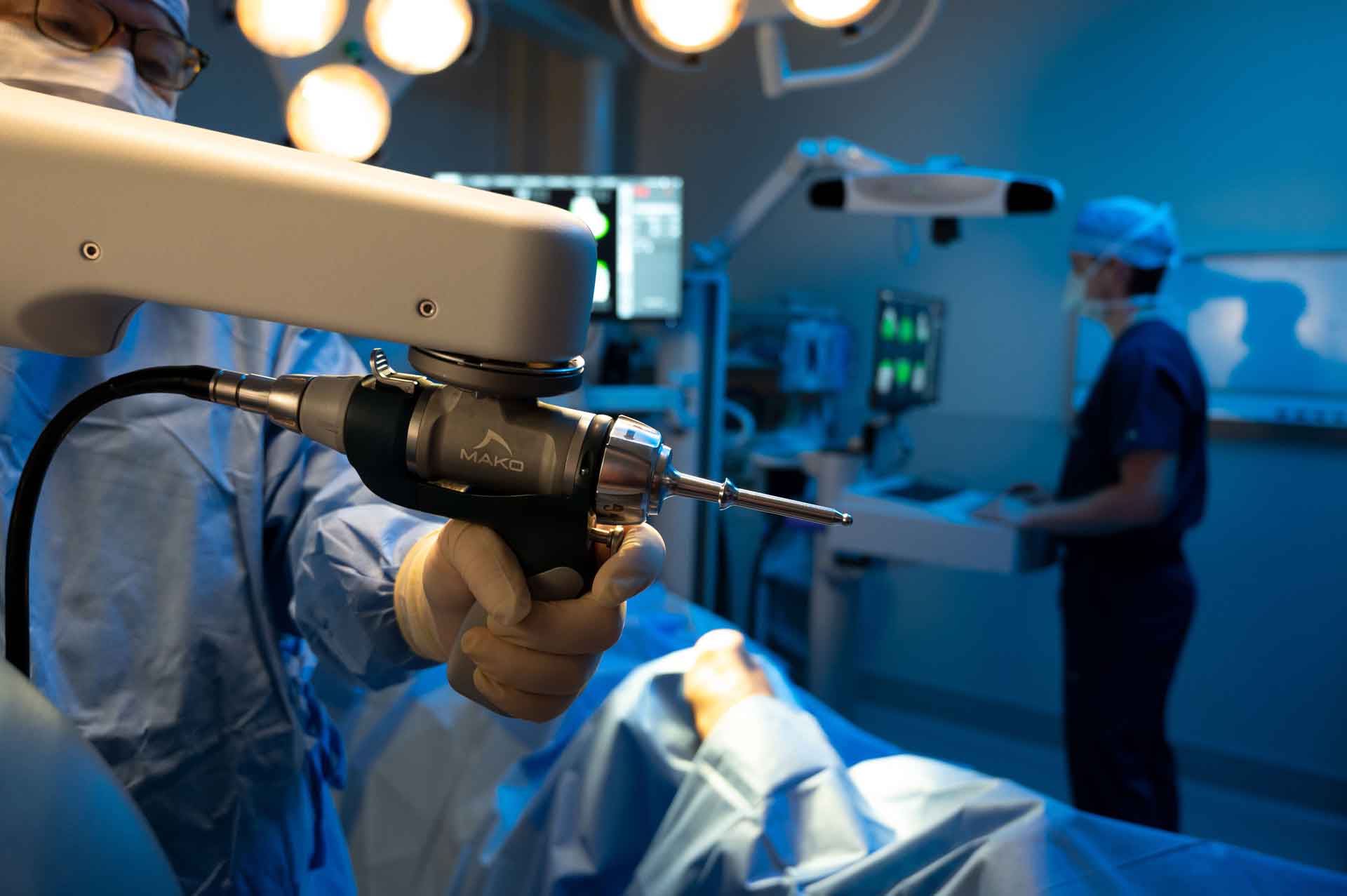 Robotic Joint Replacement
Lakewalk Surgery Center is constantly striving to remain at the forefront of technological innovations. It's why we now offer total knee, partial knee, and total hip joint replacement utilizing Mako SmartRobotics™ technology — enabling surgeons to have a more predictable surgical experience.

Talk to your doctor to see if robotic joint replacement is right for you.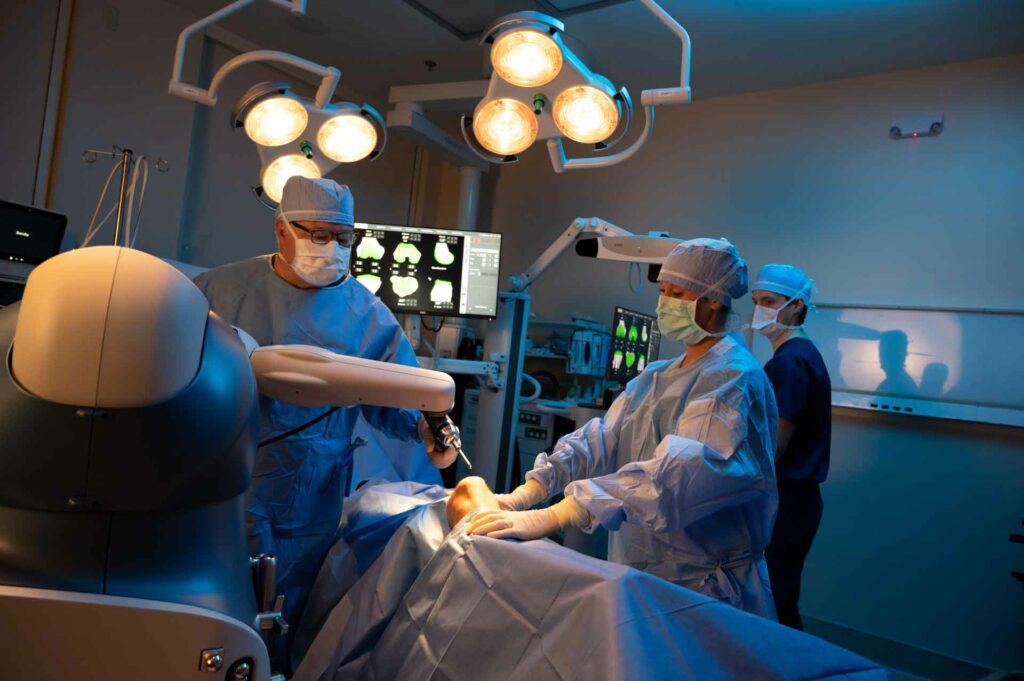 Total Knee Replacement
Mako SmartRobotics™ is an innovative solution for many suffering from painful arthritis of the knee. Using 3D CT-based planning software, your surgeon can know more about your anatomy to create a personalized joint replacement surgical plan.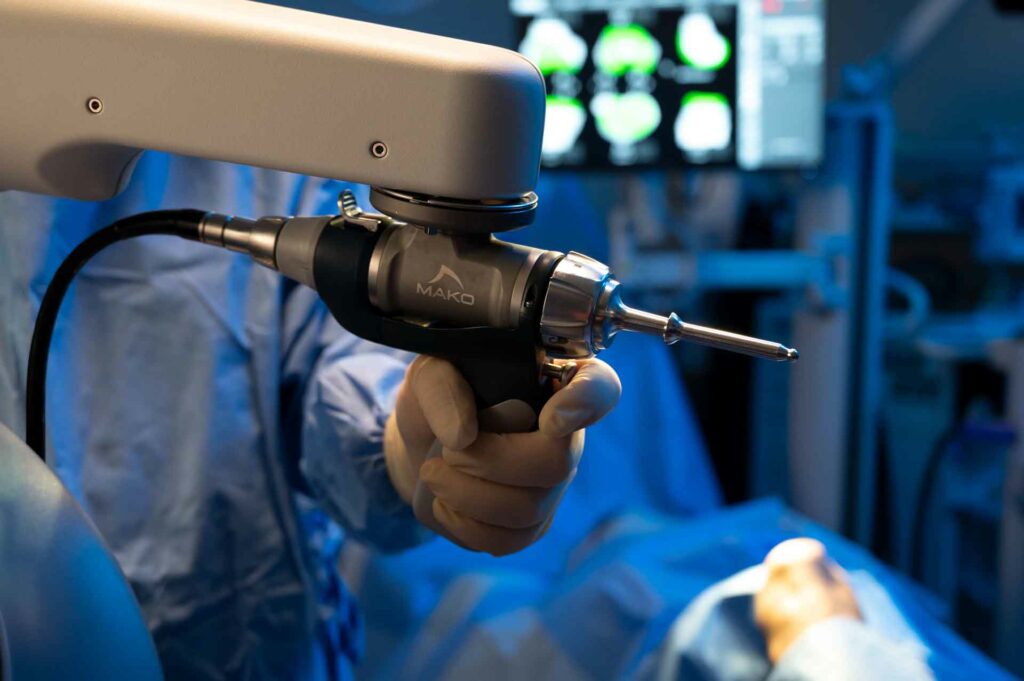 Partial Knee Replacement
In clinical studies, Mako SmartRobotics™ partial knee replacements have resulted in improved outcomes and functioning of the knee, less pain in the days and weeks following surgery, a shorter hospital stay, and quicker recoveries.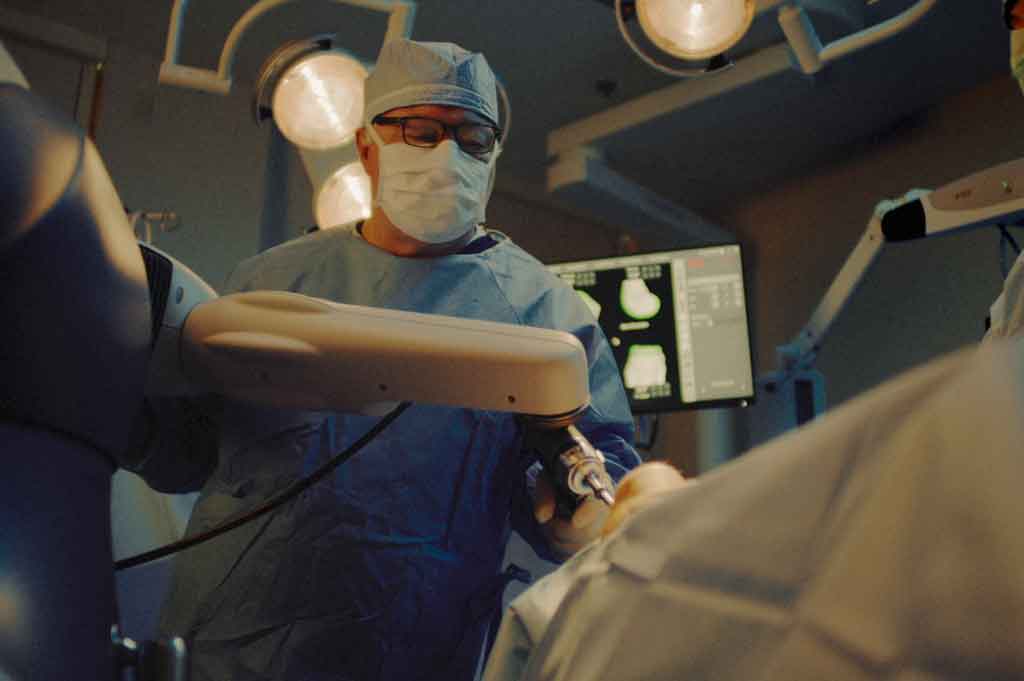 Total Hip Replacement
If you're one of the millions of Americans suffering from hip pain, Mako SmartRobotics™ total hip replacements can result in less likelihood of dislocation, reduced blood loss, and better replication of the feeling of a natural hip.
The Difference
Mako Can Make
We understand that knowing what to expect from your joint replacement experience is important to you. Each patient is unique and can experience joint pain for different reasons. It's important to talk to us about the reason for your joint pain so you can understand the treatment options available to you.
Pain from arthritis and joint degeneration can be constant or come and go, occur with movement or after a period of rest, or be located in one spot or many parts of the body. It is common for patients to try medication and other conservative treatments to treat their joint pain but, if you haven't experienced adequate relief with those treatment options, you may be a candidate for joint replacement using Mako SmartRobotics™.